Erin's Story
by Pastor Peter McHugh
Peter is the senior pastor of Christian City Church Whitehorse Melbourne – a congregation of about 1500 people.
Over the last ten years my family, church and I have been deeply impacted by the teaching and practice of Refocussing/Godspaces from Hamish and Di Divett.
Our second child, Erin, at the age of 11 had a profound life changing encounter with the Lord as Di worked with her over a couple of hours.
For myself I went through a real crisis of confidence in the first six months of 2005. While the Lord was leading me to the point of freedom I visited Hamish and Di in New Zealand. During this visit I had an encounter with the Lord that radically transformed what I believed about my acceptance by God. This shift has resulted in the establishment of a whole new framework for the way I engage with people, the world I live in and the Lord.
Scripture clearly calls us to a life of abiding (John 15: 1 – 11) as the basis for achievement and beholding (2 Cor 3: 18) as the basis for being transformed from glory to glory. Yet, our performance based culture calls us to achievement and transformation through self effort. Over the years we have all erected internal spaces in our thoughts and emotions to manage and engage with what life brings to us that are based in our own strength and understanding. Consequently, without consciously realizing it we move between walking in the Spirit and walking in the flesh.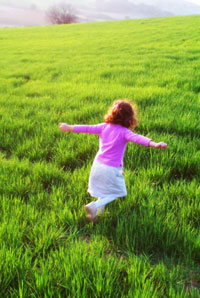 The truth is that what REIGNS on the inside of us RAINS on the outside of us. For example, if we are stressed on the inside we create stress on the outside. We look for peace on the basis of something being ABSENT.
For example, if that person stopped treating me this way then I would have peace. However, peace in the Kingdom of God is about the PRESENCE of Jesus, the Prince of Peace, in our lives.
Refocussing and Godspaces is the most practical tool I have encountered for people to both access and live out these biblical truths.
A church can build a culture of revival that is focused on engaging the world of the Spirit by including refocusing and God spaces into their lifestyles. The people of my congregation speak powerfully of finding where God is for them in the stress and pressure of their work lives. They are leading their pre-believing friends to encounters with God by implementing the teaching that Hamish and Di bring. Others are receiving healing and deliverance as they learn to go to where God is for them.
We will have Hamish and Di back to our church annually to help us build a culture of engaging with a good, kind, God.