Mike's Story
A Refocussing example: Mike's Story
A fifty -two year old male, married with three children, came for counselling because he had an ongoing anxiety problem. He told me how he always saw the 'glass half empty', and he was very critical of himself and others. He claimed he would wake in the night with an overwhelming sense of dread.
He had tried reframing the problem, using positive self talk, tried cognitive behavioural therapy and attempted to convince himself it was irrational – all to no avail.
So Michael came for Refocussing therapy and it was explained to him that not only would he be encouraged to focus on the problem of 'dread in the night'; but that God would also be included in the therapy session allowing Michael to connect to His presence and power so that he could refocus from God's perspective.
The sessions allowed Michael to focus on dread by attending to the affect (feeling- focus 3) and then by attending to his adult cognitive (focus 2) part this allowed him to conclude it was indeed irrational and that in fact nothing dreadful had ever happened to him in his life-time.
Yet as we continued to focus now using (focus 2 – the cognitive focus designed to explore family and intergenerational themes, mottoes and legacies, by using "orientating questions" to gather information) he concluded that this was indeed a family issue.
He recalled that he knew even his forebears had experienced terrible dread. He realised that he was 'carrying' their sense of loss and dread and this was experienced often as he would wake up in the night with an overwhelming expectation that he would lose his family, wealth and more.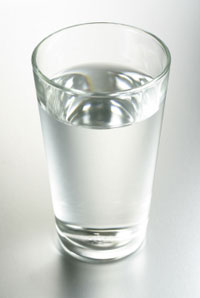 Once this was realised by focussing on his unmet need (dread) it was then important to refocus on what God knew (using focus 1 – the God focus ) to facilitate Michael to connect to God by using his 'God Spaces'.
Very quickly using God Spaces Michael began to sense God's presence and responded that could 'see' as in a 'vision' or picture form that God was behind him pushing him over an imaginary line (like an intergenerational line).
As he went there he knew he could go beyond dread into the awesome free future God had for him where there was no dread. However he quickly noted this does not last and he has to use all his effort to stay in that place of faith.
So by Refocussing him on what God could do to keep him there he explained he could see God putting a huge wall behind him so he could not reach dread – rather He could now only reference what God had resourced him with – a wall, like a strong and mighty tower.
He thought this was too simple and too good to be true. But as he was encouraged to go away and test the changes – he was stunned – that in that moment he was totally and completely changed and did not ever experience 'dread' again.
Now three years later he tells the story with a huge smile of satisfaction exclaiming how great it is to sleep in peace at night with no dread hanging over him.