About Us
Dr Diane Divett, as the developer of Refocussing, has had the privilege to teach and train thousands of people in various aspects of Refocussing. The primary team that Diane, relies on are, Hamish and Jan. Together, they have been responsible to be the key teachers, supervisors and consultants, helping others become proficient as Refocussing counsellors, life coaches, pastoral care workers and more importantly how to use Refocussing in their day to day living.

Dr Diane Divett
(Ph.D; M.Ed (counselling) PGHSC  (child & adolescent mental health); B.Ed; Dip Teach)
INTERNATIONAL  DIRECTOR
Diane's highlights:
married to Hamish for over 40 years,

her family, children & grandchildren

helping people heal

featuring on Grand Designs New Zealand

Hamish Divett
(Pastor; B.Soc Sc; PGDip teach; Dip RFT)
New Zealand  DIRECTOR
Hamish's highlights:
married to Diane who lets me surf!

helping people,

involvement in creative endeavours- Grand Designs (houses), surf boards.

Jan Dowling
Australia  DIRECTOR
Jan's highlights:
BIO
Dr Diane Divett, a Maori New Zealander, completed a Doctor of Philosophy (Ph.D), at the University of Auckland. in 2005. Prior to that she gained a Master of Education degree in counselling also at the University of Auckland graduating with first class honors. She also has a four year Bachelor of Education degree in Education and Sociology, and gained a Diploma of Teaching becoming a school teacher for a number of years. More recently for professional development, she completed several psychiatry papers in the Health Science School at Auckland University, gaining a qualification in child and adolescent mental health,with a focus on cognitive behavioural therapy (CBT). Her qualifications, knowledge and experience has enabled her to become an author, teacher and trainer, with the goal of helping gain solutions for problems that may arise in life's journey.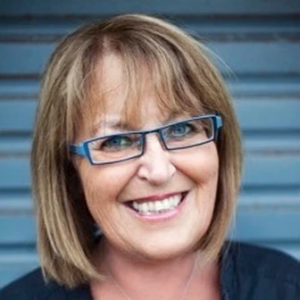 Diane, working alongside her husband Hamish Divett pioneered and established Christian City Church (now C3) and over 19 years grew the church to a congregation of about 1500. Then in 2006 they began pastoring Cityview Church, which lasted till 2018.
Conference speakers, teachers, interactive seminar facilitators – for a  huge variety of churches and contexts, nationally and internationally: including Kensington Temple in London;  Christian City Church Oxford Falls in Sydney ; City Life Church, pastored by Mark Conner in Melbourne; Jubilee Christian Center in San Jose, Parachute Festival (NZ), Baptist Easter camp (Christchurch) etc. They have enjoyed teaching in a wide variety of denominations, such as: Presbyterian, Salvation Army, Baptist, Assemblies of God, Elim, Apostolic, Independent, Roman Catholic, Anglican and C3 Churches. A highlight, in her career, was training psychologists, pastors, leaders and NGOs in Refocussing and God Spaces, in Rwanda, teaching the attendees how to shift people from trauma.
Grand Designs New Zealand Hamish and Diane love the creativity of house building in risky situations. They feature on Grand Designs New Zealand episode one as the couple who build on a crumbling cliff edge. The programme also features (as an aside) Hamish's love for surfing. http://iview.abc.net.au/programs/grand-designs-new-zealand/ZW0840A006S00
If you require their consultancy services then go to http://www.facebook.com/dianedivett or  http://www.facebook.com/hamishdivett